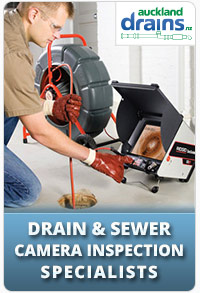 Ensure you get the right diagnosis first time when you have an issue in your drain or sewer and speak with the experts at AucklandDrains.nz. We can be at your location FAST and on time today to correctly diagnose your issue.
1. PRECISION DIAGNOSTIC TECHNOLOGY
For the precision locating and accurate diagnosis of the problem in your drain or sewer, we use specialist cameras. The cameras are inserted into the pipe and are able to navigate the entire length of your pipe and around corners. This gives us a clear picture of what the cause of any problem is as well as pinpointing the exact location.
2. THE RIGHT SOLUTION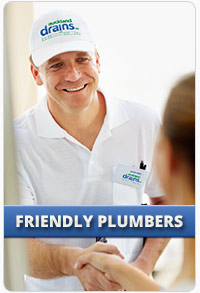 With an exact location and cause of your issue, we're able to proceed with the best course of action to suit the situation.
3. VIEW THE ISSUE FOR YOURSELF
You won't just have to take our word for it when it comes to our diagnosis, as you can see the problem for yourself. We can even give you a copy to keep for your records or insurance company if needed.
4. SAVE TIME, SAVE MONEY
With a visual image of the location and problem, there's less chance for a wrong diagnosis, meaning the right repair is chosen first time and repairs can commence sooner.
5. WRITTEN WARRANTIES
With AucklandDrains.nz on the job, you can rest easy knowing all workmanship is backed by a written warranty.
For superior diagnostics when you have a drain or sewer issue in Auckland, choose the experts with the camera inspections and call and speak with the professionals at AucklandDrains.nz today.