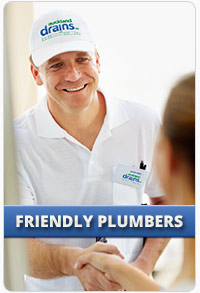 When superior solutions for your drain, sewer and plumbing needs in Auckland, choose a plumber who also provides First Class customer care like the team at AucklandDrains.nz. We're already the trusted name of choice for other customers and you can read reviews from some of them here ad about our customer care guarantee below:
The AucklandDrains.nz customer service commitment includes:
1. FIRST CLASS CUSTOMER SERVICE - SATISFACTION GUARANTEED
Our goal is to provide you with the best experience that will make us your first choice for all your drain, sewer and plumbing service needs. We'll roll out the red carpet and do whatever we can to make sure your experience with us is the best it can be. We even back it with a satisfaction guarantee!
2. EMERGENCY AVAILABILITY - 24/7
Emergencies are never predictable, so if you have an urgent drain, sewer or plumbing issue, you can depend on AucklandDrains.nz to help. We're available on-call 24/7 and use GPS tracking to dispatch the nearest available plumber for the fastest response to your emergency.
3. ON TIME PLUMBERS
You won't be left waiting all day when you choose AucklandDrains.nz. We believe in being punctual, so choose an appointment time knowing we'll be there on-time.
4. EXCELLENT WARRANTIES
You'll benefit from great manufacturer spare parts and equipment warranties and our written warranty on all workmanship we perform.
5. PLUMBING PROFESSIONALS
Our team of plumbing specialists are experienced & professional plumbers who understand the importance of great customer service as well as the best solutions and workmanship. They stay abreast of the latest equipment and methods to continue to provide you the best for your Auckland home's drain, sewer and plumbing service needs.
For great customer care you'll be delighted with when you need a plumber in Auckland, choose the customer service experts and call on AucklandDrains.nz today.